Editor's note: Each woman was photographed individually (and safely) by Polina Osherov and then a composite photo was created—hence, no masks! 
Indy Maven respects and values all women who lead a life of public service, regardless of political party. For this feature, we chose to focus on Black women who represent Indianapolis as elected officials at the state and city level and who primarily serve in legislative roles. Indy Maven welcomes recommendations for women we should consider featuring in the future. 
Indiana State Rep. Cherrish Pryor's mentor, the late Rep. Bill Crawford, used to say, "If you are not at the table, you are on the menu." In late summer, Indy Maven and PATTERN teamed up to photograph and talk with eight Black women in Indy who fought for (and won) influential seats at important political tables, from the Indiana State Senate to the Indianapolis City-County Council.
Each woman dressed in suffragette white (but no, we did not talk to them about their clothes). We didn't even talk politics—at least, not in the traditional sense. We learned from one what it was like to step into her late father's Indiana House of Representatives seat while her grief over his death was still very fresh. Another shared how her dream of becoming a pediatrician shaped her drive to care for the city's vulnerable and marginalized. 
They came together to recognize those who fought for every woman's right to vote, and to encourage each of us to make our voices heard on Tuesday, Nov. 3. As City-County Councillor La Keisha Jackson said, remembering the first time she voted at age 18, "Even if I didn't understand everything about politics, I exercised my right. My goal was to make a difference, one vote at a time. My vote, my voice."
Indiana State Rep. Cherrish Pryor, D-Indianapolis
Pryor, who represents the 94th district, is also the Indiana House Democratic Caucus floor leader and a member of the Indiana Black Legislative Caucus.
What was the first political issue that you took a strong interest in?
In 1992-93, I was in college at Indiana University, which had been gifted land in Noxubee County, Mississippi. IU decided to sell the land to a solid waste company that planned to build a dump on the site, which was located right next to a school. A group of friends and I started the Noxubee County Committee to oppose the sale. We marched, reached out to the university's board of trustees, held meetings, and did a sit-in at the IU president's office.  I was born and raised in Mississippi so this issue was near and dear to me. The lives of people there were important to me even though I had moved to Indiana.
Indiana State Sen. Jean Breaux, D-Indianapolis
Breaux, who represents the 34th district, is also the assistant minority floor leader.
If you could relive one moment from your time campaigning for office, what would it be? 
My first time running for office, I wanted to reach out to all the precinct committee (PC) men and women in my district to introduce myself and ask for their support. It was a very large list and at first I had no idea how best to reach them all. After much thought and consideration, I eventually decided to use my Triple A (AAA) account to create TripTiks.
I visited each PC man/woman, introduced myself, and worked for their support. This proved to be a turning point for my candidacy, because I had a very strong opponent and all of the pundits, including Jim Shella and the Democratic Party chair at the time, did not expect me to win.  
Jim printed his prediction and I was not his bet. Had it not been for that creative and assertive thinking to garner the support of district leaders (and the support of the honorable Julia Carson and my mother), I would not have won election to the State Senate. I have continued to strengthen my relationship with the PC representatives to show my grateful appreciation.
Eldridge, a Democrat, has led several voter initiatives in the Clerk's office, including registration programs for students and newly naturalized citizens.
You're managing an upcoming election during a pandemic. What keeps you up at night? 
Keeping voters and poll workers safe. Making sure poll workers are adequately trained and have adequate personal protective equipment, and that we have enough masks to offer voters who may not have a mask.
Angela Smith Jones, former Deputy Mayor of Economic Development
Note: In September, Smith Jones became vice president of diversity and inclusion for Health and Hospital CorP (HHC).
Growing up, you wanted to be a pediatrician SO YOU COULD care for and heal children. How did you carry that sentiment into your role in the mayor's office? 
It is my responsibility to use every opportunity I have to shine the light on issues that directly or indirectly harm members of our city and community. I am also uniquely situated to uplift, protect, and provide better options for those in our community who are often left out.  Honestly, living life with that always in my mind makes the work that much more rewarding, and every little victory is noted.
The most notable effort has been the Inclusive Growth Initiative, which looks at how we ask corporations to invest in community-based organizations and pay a higher wage. It manifests in conversations around giving training grants, hiring ex-offenders, and locating "IN" the community. The city contract disparity study also addressed how we have neglected to level the playing field for business owners who have historically been excluded. And, on a regular basis, I tried to bring someone along with me who otherwise would never get an opportunity to be involved with economic development.
Indiana State Rep. Robin Shackleford, D-Indianapolis
Shackleford, who represents District 98, is also chair of the Indiana Black Legislative Caucus and vice PRESIDENT of the WOMEN's POWER Caucus.
What quote or phrase do you turn to for inspiration?
"Faith is taking the first step even when you don't see the whole staircase." – Dr. Martin Luther King, Jr. This quote is included in my personal email signature. It reminds me daily not to procrastinate or be fearful of the unknown, but to step out on faith.
Indiana State Rep. Vanessa Summers, D-Indianapolis
Summers has represented the 99th district since 1991, when she was appointed to the seat that was held by her late father Joseph W. Summers.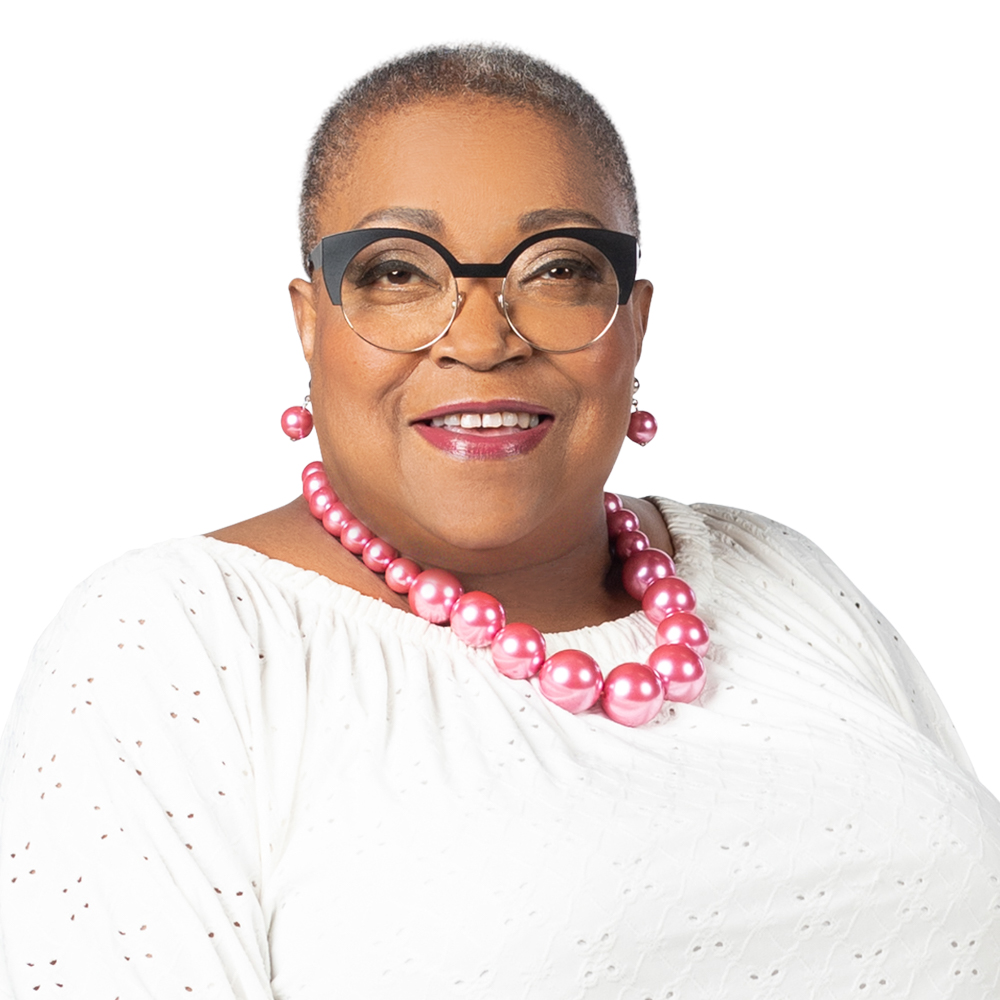 In what way are you keeping your father's legacy alive? Do you ever feel that he still "guides" you? 
When I stepped into my father's shoes, I did so in grief. I just wanted to be where he was and where he had an impact. Dad's seat was opened three hours after he passed. Circumstances at the legislature made it imperative to fill his seat, to keep the majority they had at the time. I was encouraged by the late Congresswoman Julia Carson to, "Find a dress, get your hair done. You have a press conference tomorrow." So I do believe I am keeping his legacy alive. My legislation is always to help the community I serve. They have to be able to depend on you to help with an issue. And if you cannot solve it, find someone who can. 
Do I feel my dad guides me? Yes, of course I do. I often wonder what he would think about the climate of our country. What I know is, he would be out there protesting with everyone else.
Indianapolis City-County Councillor and Majority Leader Maggie A. Lewis
Lewis, a Democrat, represents District 10. She was the first woman to serve as council president, a position she held from 2012-2017. Lewis is also the CEO/Executive Director of the Boys & Girls Club of Indianapolis.
If you could switch lives for one day with one woman politician/activist alive today, who would it be? 
Esmeralda Simmons, a civil rights attorney and the executive director of the Center for Law and Social Justice at Medgar Evers College in Brooklyn. She fights for quality education for brown and black kids.
Indianapolis City-County Councillor La Keisha Jackson
Jackson, a Democrat, REPRESENTS District 14. She is also THE executive director of Pathway Resource Center.
Who was the first person you were really excited to vote foR?
Bill Clinton in 1992. I was 18 and excited that I was able to vote. He was running as a Democrat for school choice and helping the economy after coming out of a recession. Even if I didn't understand everything about the election process and politics at that age, I exercised my right to honor the legacy of my forefathers. My goal was to make a difference, one vote at a time. My vote, my voice.
VOTE OR CRY
Oct. 5, 2020, is a very important day. Why? Because if you're not registered to vote in Indiana by that date, then you won't be able to offer up on Instagram the real evidence that you cast a ballot: the "I Voted" sticker selfie. More importantly, your voice won't be counted in the effort toward a more functional democracy. 
Many talented women made this photoshoot/project happen. Indy Maven would like to thank Denise Herd, owner of Herd Strategies and a member of the Indy Maven editorial board, who was the creative mind behind the whole idea; Polina Osherov, Indy Maven creative director and co-founder/executive director of PATTERN, who took the photographs and was assisted by Alyseah Ruggs and Jeanie Stehr; and Nikki Brown of Nikki Brown Makeup, who does fabulous bridal, editorial, and commercial/film work.